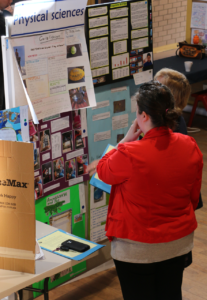 If you are unfamiliar with the Scientific Method and doing open-ended inquiry, then this PL is for you!
First, the CREST team will explain how to enhance the questions we ask our students so that they are solving meaningful problems that are relevant and  engaging.
Problem-based learning will allow for a richer interdisciplinary understanding using STEM skills. It can also provide a pathway for your students to be recognised and rewarded: CREST ->  SEAACT Science & Engineering Fair ->  BHP Billiton Science Awards ->Intel ISEF.
When:  Wednesday 9 May 2018
Where:  Centre for Innovation & Learning at Caroline Chisholm School, Tuggeranong
Time:  4 to 6 pm
RSVP:  Bookings on eventbrite required for catering purposes