Pre-Conference Workshop: 2.00 – 5.00 pm
Sunday, 26 September 2021         
Cost: $150
Location: 
Academy of Future Skills: Mungga-iri Jingee
108 Hambidge Crescent, Chisholm  2905
Leading  STEM Education  in the  ACT  through  hands-on  inquiry
This pre-conference workshop will provide participants with an opportunity to extend their knowledge and to strengthen their skills in planning and delivering STEM educational programs.  Your workshop will begin with a tour of this built-for-purpose space that is open for any public school teacher to use as a classroom resource to conduct their lesson(s) to support the learning occurring back in their home school.  Whether you are from a primary or high school background, the Academy's specialist teachers will demonstrate how to transform traditional 'activities' or 'prescriptive' experiments into authentic, problem-based rich units of work.  STEM education, when done authentically, should develop a students' multidisciplinary knowledge, while also providing them with the opportunities to use similar dispositions and approaches as a STEM professional.
This workshop is well suited for school leaders who are looking at a successful coaching model that will support colleagues to strengthen their STEM knowledge and skills.  It will be targeted toward teachers in upper primary, middle and high school.  Teachers will leave with resources, hands-on investigations, and ideas for teaching programs that will engage and inspire students.
Refreshments will be provided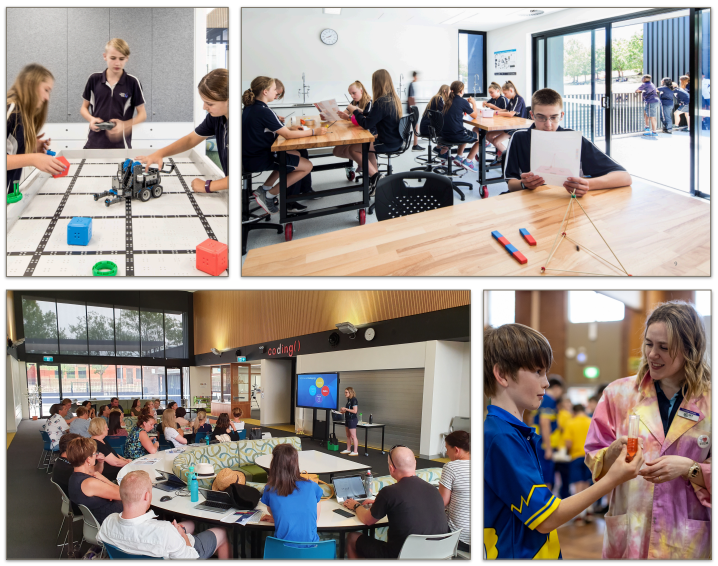 About the Academy of Future Skills:
The Academy of Future Skills is a team of specialist executive teachers who will support individual teachers and schools in STEM education. With the aim of strengthening ACT's public school teachers and providing a place where students love to learn, the staff use a coaching model to plan and co-deliver rich, integrated STEM learning programs. All public school teachers have the potential to develop their STEM skills and knowledge under this job-embedded professional learning model.  A teacher can directly contact and request support from the Academy staff at any point in time.  In turn, the Academy provides targeted, just-in time support to meet the teacher at their point of need.  They can receive curriculum or pedagogical support, STEM or inquiry-based learning workshops, borrow specialised equipment, access any one of the two centres to conduct lessons using built-for-purpose classroom spaces as needed, or to consult about the teaching of STEM subjects.